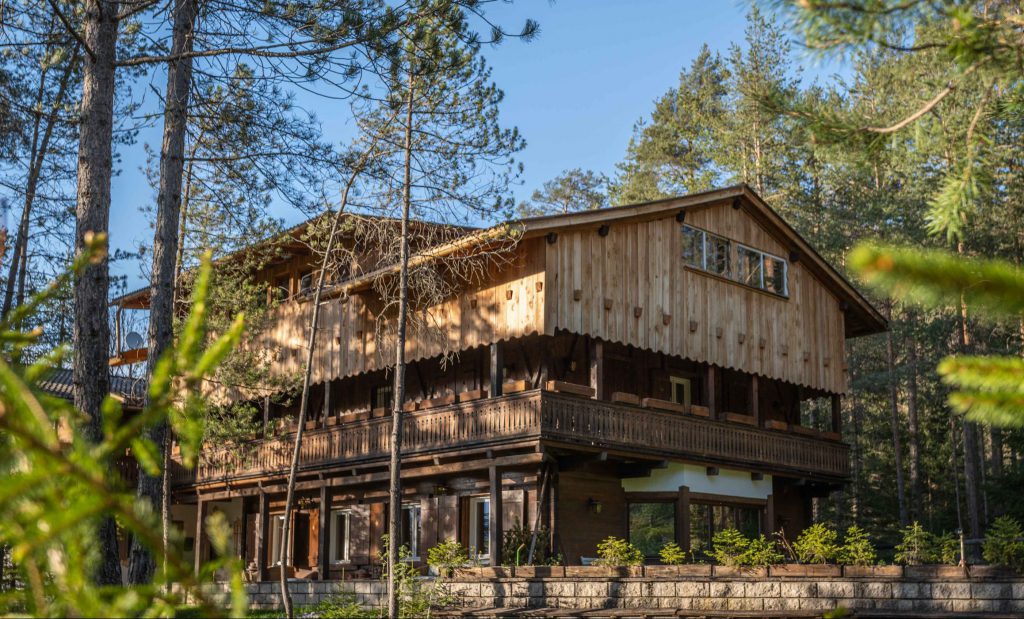 The Bed and Breakfast Villa La Bercia is located in San Vigilio di Marebbe and is a chalet furnished in a traditional Tyrolean style, taking from the old huts in the area a strong presence of wood not only in the interior and exterior cladding, but also in the furnishings.
The building is spread over several floors, furnished with taste and attention, in order to provide our guests with all possible comforts The surrounding nature helps to make it even more beautiful and comfortable.
---
The B&B Villa la Bercia offers a well-kept, family environment in which to feel at home, but immersed in the fantastic nature of South Tyrol.
The family flair of the Bed & Breakfast is also reflected in the management: in fact, it is our family that takes care of the structure and the guests, giving attention to all the details that will make your holiday in San Vigilio di Marebbe unforgettable.
---
A large garden surrounds Villa La Bercia, where you will find a beautiful well-kept lawn where you can relax and rest, admiring the surrounding coniferous forest.
Our garden lends itself to a variety of activities: from the more relaxing such as reading or sunbathing, to the more energetic such as yoga or other types of gymnastics.
After a beautiful day in the Fanes Dolomites, our garden is the ideal place to relax in quiet.